Deck Builders Beaverton, Oregon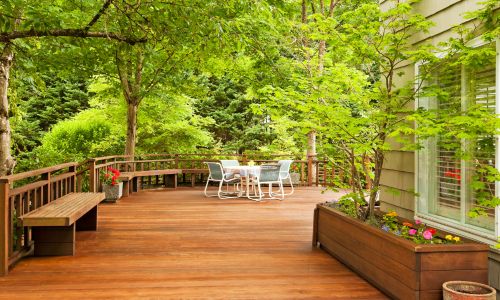 The fresh air and open space remind us of the endless possibilities that come with living in Beaverton, Oregon.
And what better way to fully enjoy this beautiful area than by enhancing your outdoor living space with a custom-built deck? That's where our expert deck builders come in. With our skills and expertise, we can transform any ordinary backyard into a tranquil oasis for relaxation and entertainment.
From selecting the perfect materials to designing a layout that maximizes both form and function, our contractors have everything it takes to turn your dream deck into a reality.
So why settle for an average outdoor area when you can have an exceptional one? Let's explore how hiring our local company in Beaverton can make all the difference.
And simply give us a call for a free estimate!
Our Services
We offer a wide range of services to meet all of your deck needs. Our skilled professionals specialize in construction, repair, refinishing, and remodeling.
Whether you need a brand-new deck installed or an existing one repaired or refinished, our suburban Portland crew is here to help.
Deck Construction
Constructing a deck is more than just assembling some wooden planks. It's about creating an inviting and functional outdoor space that adds value to your property.
We begin by consulting with our clients to determine their preferences, budget, and needs for the deck layout. Then, we offer expert advice on the best support beam materials and composite or wood board options to ensure longevity and durability. Our team works efficiently to ensure that the construction timeline stays on track while still delivering excellent workmanship.
We take pride in providing proper installation, including leveling the ground and ensuring proper drainage for long-term stability. Once the framework is complete, we add finishing touches such as sanding and staining to protect against wear and tear from weather elements.
At every step of the process, we adhere strictly to local building codes and regulations to ensure safety for all who use it.
Deck Repair
If you've noticed some rooting or damage to your wooden or composite outdoor space, it may be time for some repairs. We offer a variety of services to ensure that your deck remains safe and functional for years to come.
Here are five ways we can help with deck repair:
Deck inspection:

Our team will thoroughly inspect your deck for any signs of damage or wear and tear. This allows us to identify areas that need attention and make recommendations for repair.

Board replacement:

We can replace any damaged or rotting boards. This not only improves the appearance of your deck but also helps maintain its structural integrity.

Waterproofing solutions:

If water is penetrating the surface, we can apply waterproofing solutions to prevent further damage. This is especially important in Oregon's rainy climate.

Structural reinforcement:

Over time, the support beams and joists may weaken or shift. We can reinforce these structures to ensure that they remain stable and safe.

Rot repair:

If left untreated, rotting wood can compromise the entire structure. Our team has experience repairing rotted wood and preventing further damage from occurring.
Deck Refinishing
You'll love the look of your outdoor space after we've finished refinishing it! Our crew can help revitalize your deck with refinishing services.
With our staining techniques and color options, you can customize the look of your deck to match your style and preferences. We use weatherproofing methods to ensure that your structure remains protected from the elements for longer periods.
If you're considering DIY vs professional refinishing, we recommend leaving it to the experts. Our team has years of experience in refinishing, which means we understand how to best prepare and treat different types of wood.
As a bonus, we provide maintenance tips to prolong the life of your newly refinished deck.
Deck Remodeling
Get ready to experience the ultimate outdoor paradise with our remodeling services. After all, your deck is more than just a place to relax and entertain guests; it's an extension of your home, a reflection of your personality, and a space where memories are made.
Our team works closely with you to design a custom deck that meets all of your needs and exceeds your expectations. Our renovation process begins with an initial consultation where we'll discuss your vision for the perfect outdoor space.
We'll provide expert advice on design, material options, cost analysis, color selection, and layout planning. With our guidance and expertise, you can rest assured that every detail will be carefully considered before work begins.
From there, we'll take care of everything from site preparation to finishing touches so that you can sit back and enjoy the beauty of your new backyard oasis.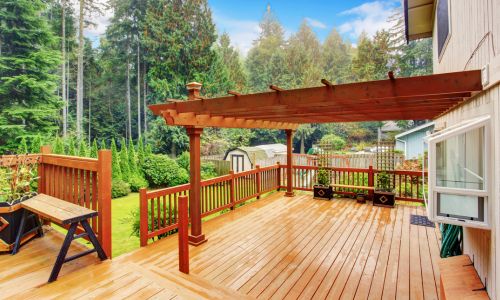 Our Deck Building Process
We take you through a comprehensive process that covers every aspect of deck construction.
We begin with a design consultation to understand your needs and preferences. Our team will guide you through material selection, taking into account your budget and aesthetic preferences. We also consider the site preparation necessary for the project and ensure that the ground is leveled and properly drained to prevent water damage.
Our installation techniques follow industry standards to guarantee structural stability and safety compliance. After completing the frame of your deck, we add finishing details such as sanding the surface, applying protective coatings or stains, installing features like lighting or benches, and adding railings where appropriate.
Finally, we provide maintenance and repair services to keep your deck in top condition throughout its lifespan. With our expertise in constructing decks that are both functional and aesthetically pleasing, you can trust us to bring your vision to life while ensuring optimal safety standards are met.
Why hire Expert Deck Builders?
If you want your outdoor space to be a masterpiece, hiring our skilled deck builders is like having an artist paint a canvas – we've got the design expertise and vision to transform your backyard into a stunning work of art.
We can help you create a custom deck that perfectly fits your needs and preferences. We offer cost-effective solutions that meet your budget without compromising on quality materials or safety measures.
When you hire our professional deck builders, you can rest assured that we use only the best materials for your project. We have access to high-quality wood, composite decking, vinyl, and other materials that are durable and long-lasting.
On top of that, we offer customization options that allow you to personalize your deck with unique features like built-in seating or lighting. With that attention to detail and commitment to excellence, our skilled deck contractors can turn your dream outdoor space into a reality.
About Beaverton, Oregon
Beaverton is a fabulous Portland-area city that boasts a strong economy and an abundance of outdoor recreational opportunities.
The city is known for its beautiful parks, bike-friendly streets, and extensive network of hiking trails. With over 100 parks and natural areas, living in Beaverton means you're never too far away from nature.
Beaverton also offers a wide range of local attractions and community events throughout the year. From farmers' markets to art festivals, there's always something happening in this lively city.
The weather in Beaverton is generally mild with cool winters and warm summers, making it an ideal place for outdoor activities all year round.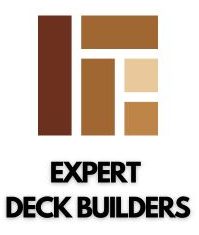 We are:
Expert Deck Builders
12725 SW Millikan Way Suite 300B
Beaverton, OR 97005
(971) 405-5673
Frequently Asked Questions
What is the average cost of a deck building project in Beaverton, Oregon?
On average, it costs around $18,000. However, budget considerations vary based on design options and materials. DIY vs. professional installation should also be weighed carefully before making a decision.
How long does it typically take to complete a deck-building project?
When estimating the timeframe, we consider various factors including project management and the construction process. Delays due to weather, material availability, and unforeseen issues may affect the timeline. A typical project takes 2-6 weeks to complete.
What types of permits are required for building a deck in Beaverton, Oregon?
Getting the necessary permits can be as complex as navigating a maze. The process involves complying with building codes, inspection requirements, and zoning regulations. It's best to consult local authorities and plan accordingly to avoid delays in the construction timeline.
Can you provide references or examples of previous projects they have completed in the area?
Yes, we can provide client testimonials and a portfolio showcase of our previous work. Our design process involves collaboration with clients to choose from various material options and create a customized deck that meets their specific needs and preferences.
What is the warranty or guarantee offered on deck building and installation services?
We offer warranty coverage and an installation guarantee. Our priority is customer satisfaction, so we also provide repair options and quality assurance to ensure the longevity of your deck.